Areas of Expertise
Working across the Morningside, Manhattanville, Baker Athletic, Nevis Laboratories, and Lamont-Doherty campuses.
August 16, 2021
Columbia University's new Business School buildings at the Manhattanville campus were recognized with an Excellence in Structural Engineering Award in the category of new buildings from the Structural Engineers Association of New York (SEAoNY).
July 13, 2021
Submit requests for Summer 2022 capital projects online at "Initiate a New Construction or Renovation Project" by logging in with your UNI and password. For projects that must be implemented over the Summer 2022, the deadline for submission is September 15, 2021.
June 25, 2021
Manhattanville Market, a new multi-concept food hall developed by renowned Chef Franklin Becker has opened in the Jerome L. Greene Science Center at Columbia's Manhattanville campus. 
Highlights of recent academic, research, and student life capital investment across the Morningside campus.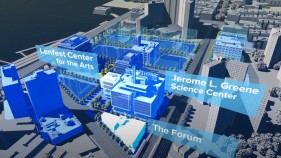 Completing the first group of Renzo Piano-designed buildings, The Forum provides a gateway to an urban campus designed for both academic and civic engagement.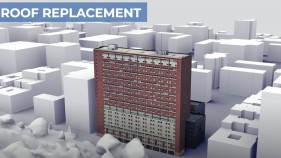 During the Summer of 2019, Facilities and Operations completed three major projects to strengthen the East Campus core systems: building electrification, roof replacements, and HVAC infrastructure work.
ACTIVE CONSTRUCTION PROJECTS
Use the map below to view active construction projects on the Morningside and Manhattanville campuses. Click on each individual icon for a description of the project and its anticipated completion date.