Areas of Expertise
Working across the Morningside, Manhattanville, Baker Athletic, Nevis Laboratories, and Lamont-Doherty campuses.
September 11, 2023
Summer is a busy time for Facilities and Operations. Although construction occurs throughout the year, the summer allows Facilities and Operations to perform a wide range of campus improvements when the campus is less populated, lessening the impacts to the greater campus community.
June 07, 2023
Last month, we celebrated the hard work of the construction teams at 600 W. 125th Street through a topping out ceremony. When complete in 2024, the building will serve as new University housing with retail on the ground level.
May 30, 2023
Columbia University's new Business School buildings and The Square, a one-acre open green space at the Manhattanville campus, have been selected as finalists for Urban Land Institute New York's (ULI NY) Awards for Excellence in Development competition.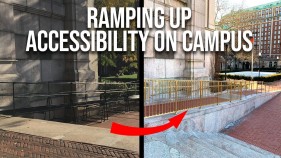 Columbia has made it a mission to improve the accessibility of its campus to the fullest extent possible while maintaining the integrity of Columbia's historic architecture.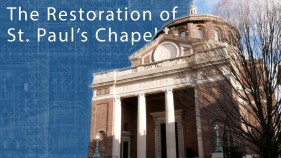 From 2017 to 2019, the chapel underwent a historic restoration, including a complete replacement of the terra cotta roof, repair and cleaning of the interior Guastavino tiles at the dome and main altar, and more.
Highlights of recent academic, research, and student life capital investment across the Morningside campus.
ACTIVE CONSTRUCTION PROJECTS
Use the map below to view active construction projects on the Morningside and Manhattanville campuses. Click on each individual icon for a description of the project and its anticipated completion date.