Areas of Expertise
Working across the Morningside, Manhattanville, Baker Athletic, Nevis Laboratories, and Lamont-Doherty campuses.
June 09, 2022
While many Columbians may look forward to the summer for a well-deserved break, Facilities and Operations eagerly anticipates it for a different reason - the opportunity to perform a wide range of projects across campus. 
March 17, 2022
Over winter, Facilities and Operations replaced the floating dock system at the Muscota Marsh East Dock on the Harlem River. The new dock is structurally safer, extends farther out to address changing water levels, and has improved access to the water to launch boats easier. 
January 24, 2022
Columbia Business School moves into new home at Manhattanville campus
Highlights of recent academic, research, and student life capital investment across the Morningside campus.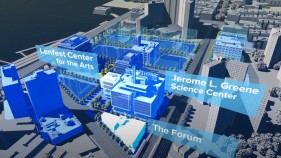 Completing the first group of Renzo Piano-designed buildings, The Forum provides a gateway to an urban campus designed for both academic and civic engagement.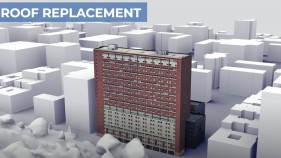 During the Summer of 2019, Facilities and Operations completed three major projects to strengthen the East Campus core systems: building electrification, roof replacements, and HVAC infrastructure work.
ACTIVE CONSTRUCTION PROJECTS
Use the map below to view active construction projects on the Morningside and Manhattanville campuses. Click on each individual icon for a description of the project and its anticipated completion date.