Muscota Marsh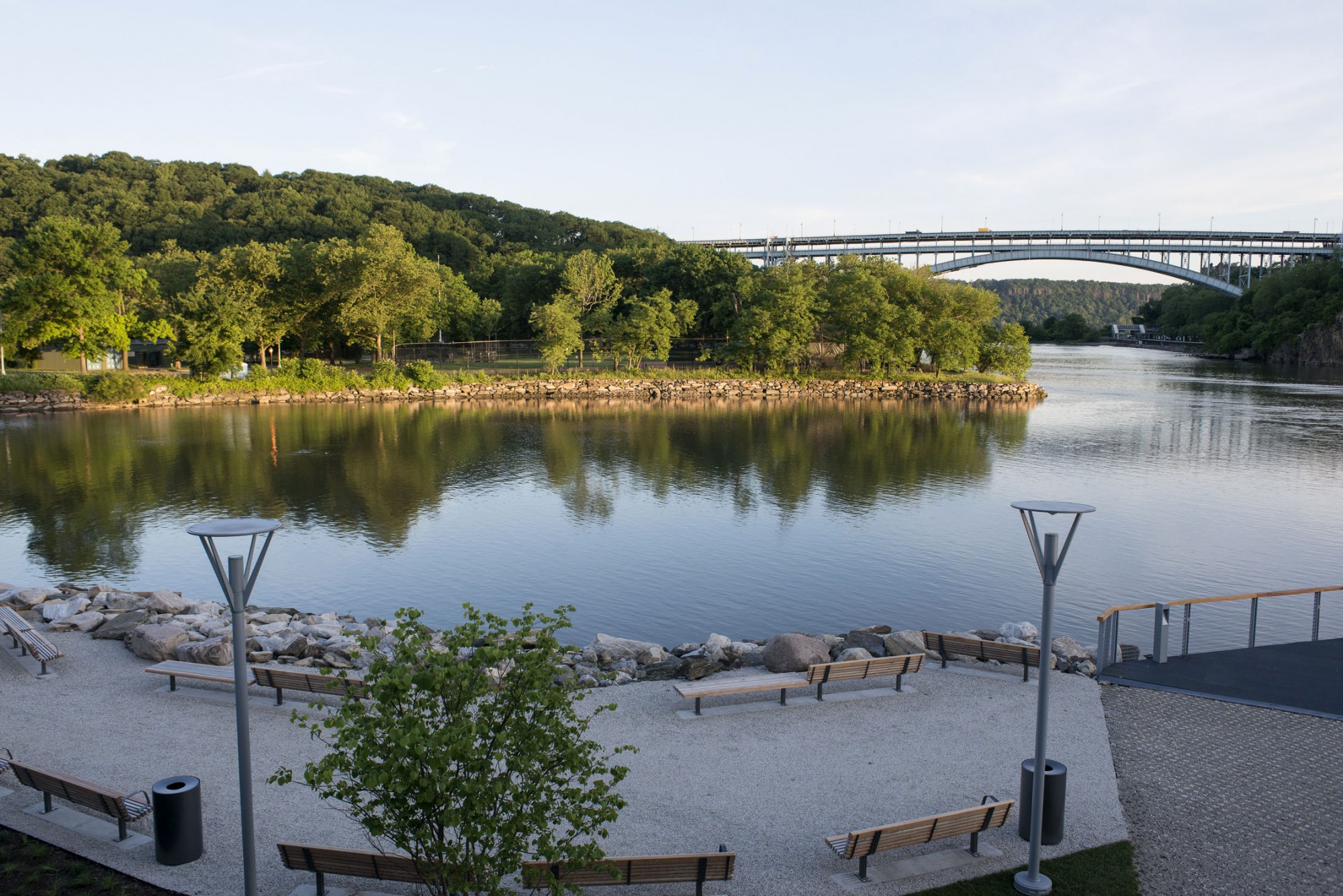 The Muscota Marsh project created new public access and amenities on the waterfront at West 218th Street and Indian Road near Columbia University's Baker Athletics Complex. The new park increased public access to the waterfront, restored and extended the area's native marshland adjacent to Inwood Hill Park, and created an opportunity for increased educational and recreational activities for the community.
About the Project
Design Award from the Public Design Commission of the City of New York, receiving special recognition for "Green Infrastructure"
40,000 square feet
Waterfront public access area to build on the natural history of the site and enrich the biodiversity of the Harlem River valley
Wildlife observation
Lawn and trees
Places to sit and picnic
Close relationship to the water's edge
Moss and fern covered wall along the southern edge of the site to create a cooler microclimate during summer
Bike racks
Entrances from Inwood Hill Park and from West 218th Street
Views into Inwood Hill Park, which borders the project site, shelters the oldest forest and only remaining salt marsh in Manhattan. The park restores and extends the native ecosystems of the valley.
The design targets wildlife that prefer locations where saltwater marsh and freshwater marsh are in close proximity-wading birds like the Great Blue Heron and Snowy Egret, leopard frogs and ribbed mussels (an important food source and indicator of the health of an estuary).
The diverse palette of native wetland plants proposed for park will provide excellent habitat as well as dramatic colors and textures, seasonal change, and an audible rustling of grasses that no longer exists along the river banks of Inwood Hill Park.
The fresh water marsh areas are organized in three tiers or chambers that progressively receive, treat and slow down stormwater runoff before it enters the tidal system, improving water quality in the river.