Faculty House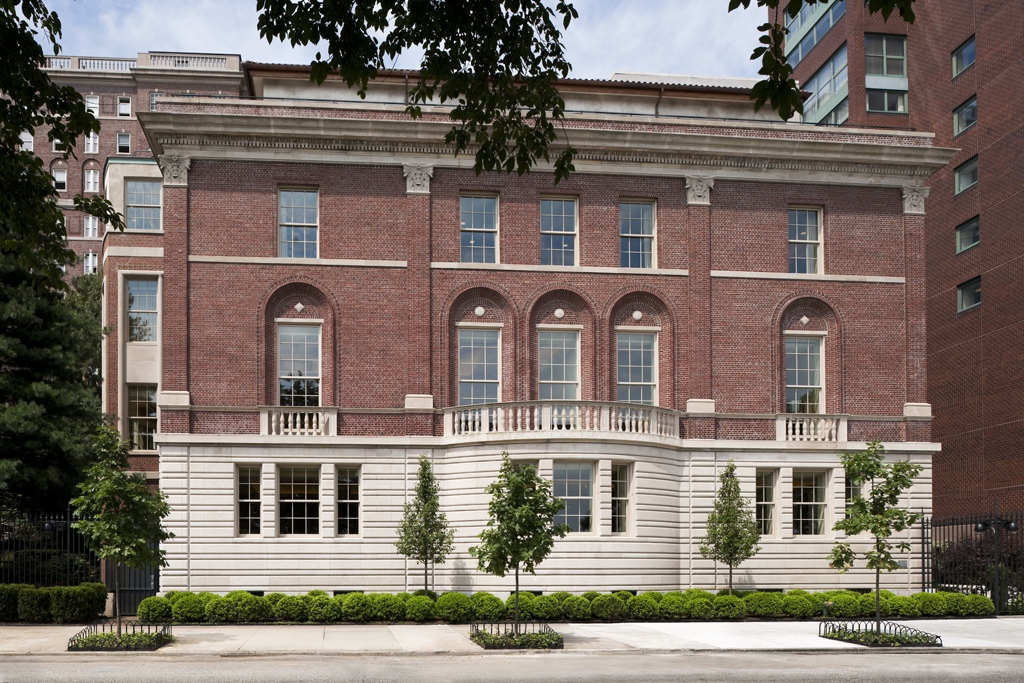 Since 1923, this red brick and limestone building has served as a gathering place for social and intellectual interaction among University faculty. In recent years, Faculty House has opened its doors to serve the various needs of university administrators, alumni, graduate students and members of the community. The renovation work included new system upgrades, complete internal modernization, a new addition to the building's 4th floor, and a new entryway system replaced the former gateway entrance adjacent to Faculty House on Morningside Drive. The modernized Faculty House includes a new dining facility, faculty lounge and business center and meeting rooms.  
Image Carousel with 3 slides
A carousel is a rotating set of images. Use the previous and next buttons to change the displayed slide
Slide 1: A lounge with neutral colored couches and lounge chairs. The walls are painted white and sunlight streams through windows.

Slide 2: Round tables dressed with white linens facing a projector screen that says, "Faculty House." Each table is surrounded by square-backed, grey chairs.

Slide 3: A meeting room with a long, mahogany conference table and brown chairs. At the end of the room, a TV screen is mounted on the wall.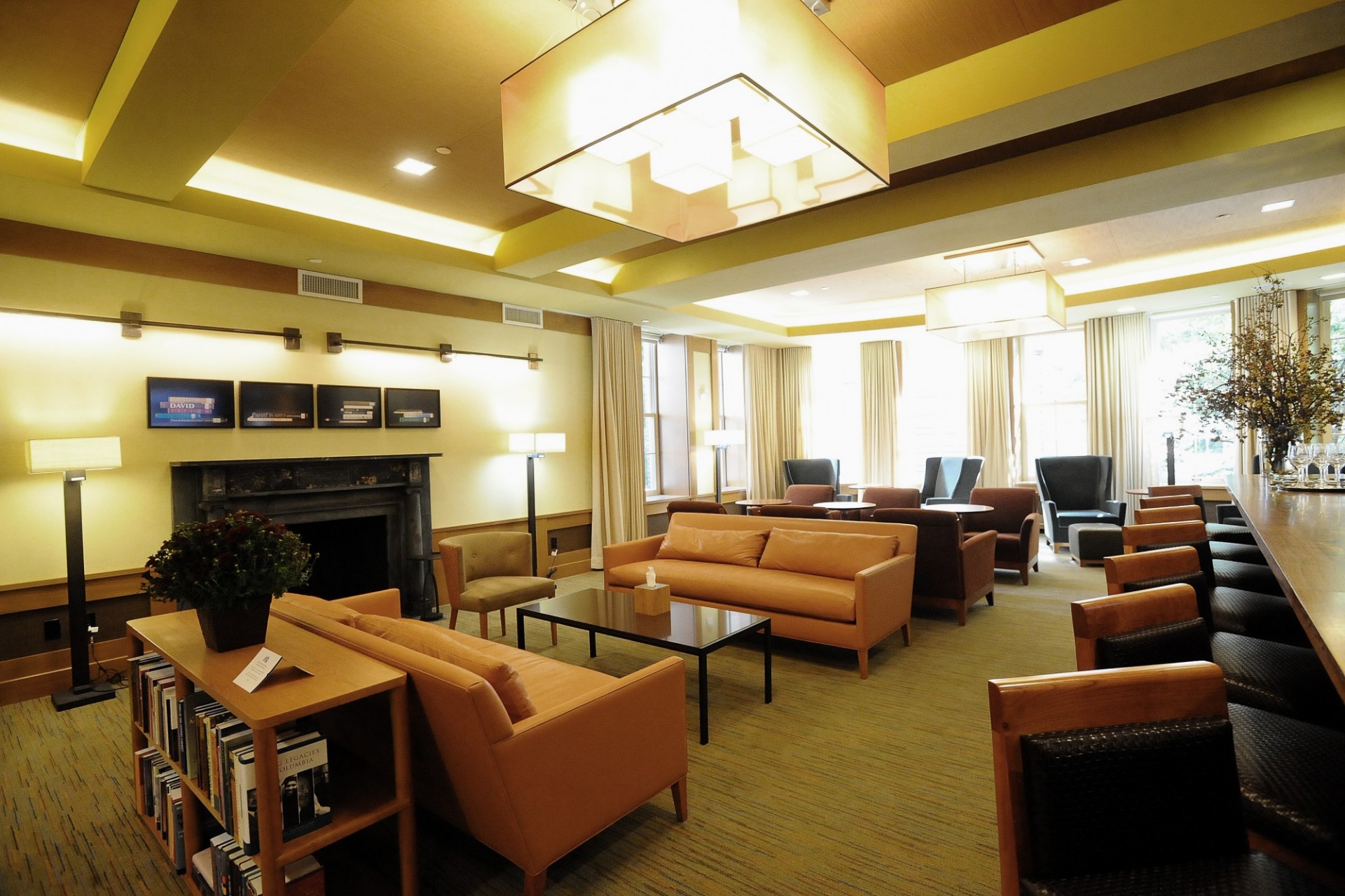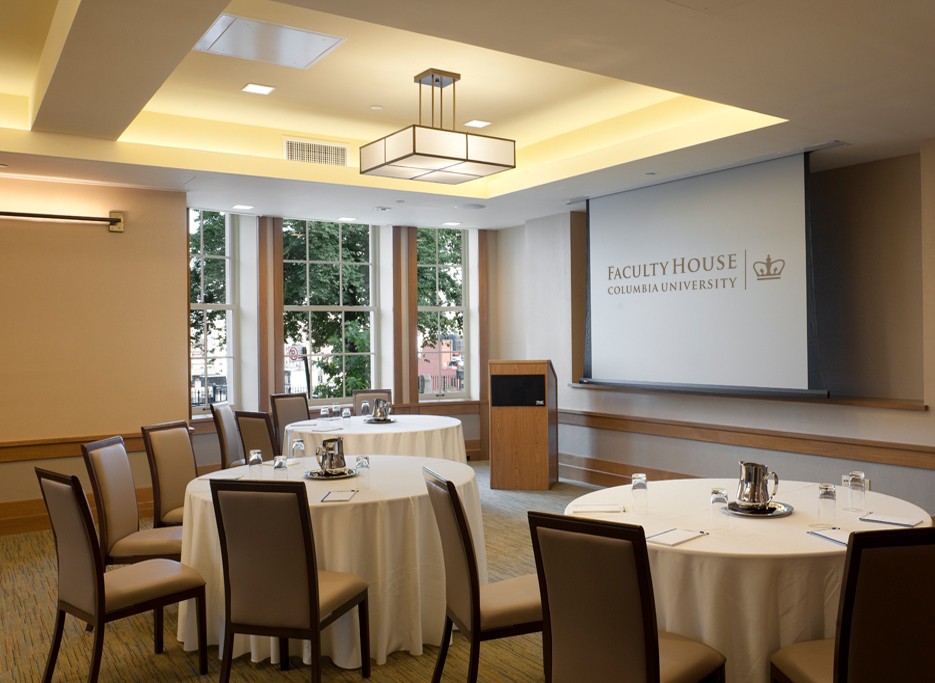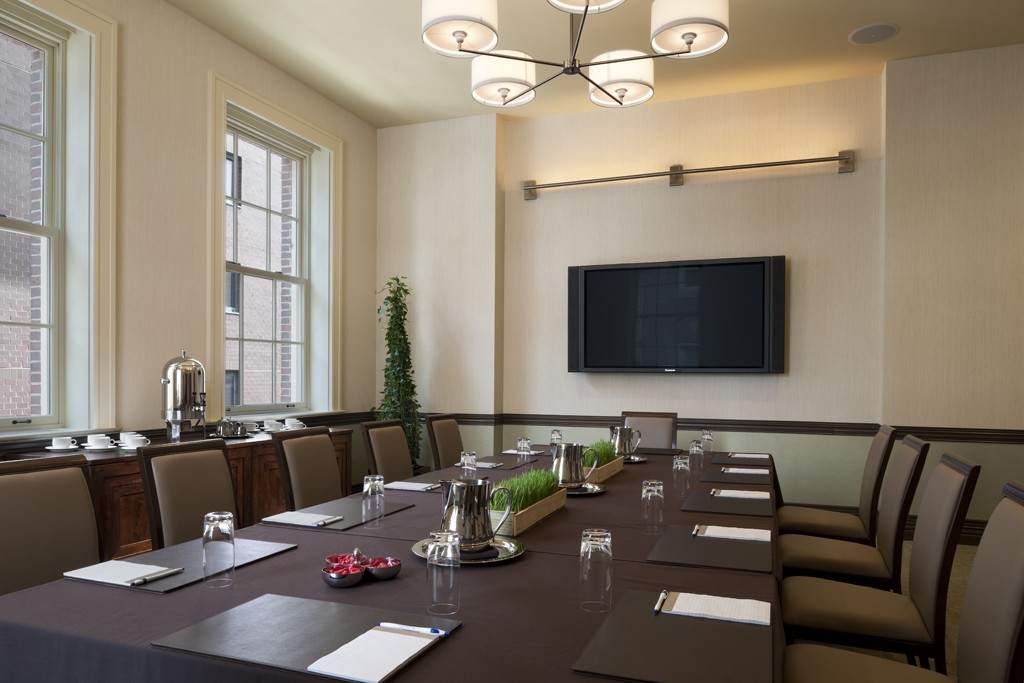 Previous
Next
About the Project
Architect: 
McKim, Mead & White (original)
Bogdanow Partners
Completion Date: 2009
Square Footage: 38,000
Stories: 6
Energy efficient lighting, energy efficient windows, and finishes that promote quality indoor air quality, and the recycling of construction debris 
Registration under the Leadership in Energy and Environmental Design (LEED) Green Building Rating System